97% of Smart Speaker Households Show Brand Loyalty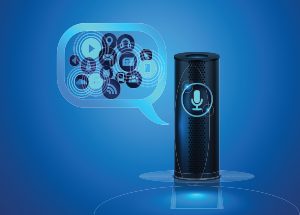 According to recent research from Parks Associates, there is a strong sense of brand loyalty among smart speaker owners. 97% of smart speaker owners have only one brand of smart speakers; about 66% own an Echo device and about 33% own a Google Home device. Between those two major devices, research suggests that the Echo Dot and Google Home Mini are the most common products owned, but because of brand loyalty, there are opportunities to push consumers toward the respective premium products. This follows the trend that shows smart speaker owners buying more devices for various rooms in their home, resulting in repeat and extra purchases.
Additional findings include:
50% of broadband households bought a CE product in the last 12 months.
16% of broadband households spent more than $1,000 on CE purchases in the last 12 months.
More than 55% of soundbar owners have HD audio and Dolby Atmos.
For more information from Parks Associates, click here.