A Cheap Colorful New iPhone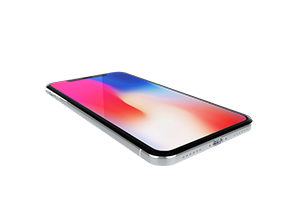 This year Apple will release the 6.1-inch LCD iPhone X, which some are calling the iPhone 9. This new model will be the cheapest new iPhone this year, and it will feature the same hardware and design of the high-end models. However, unlike the OLED phones, this one will not be made of glass. Instead, this model will have a metal rear panel that you can get in five different colors.
The 5.8‑inch Super Retina screen will employ technology that precisely follows the curves of the design, all the way to the elegantly rounded corners. This iPhone will be both water and dust resistant, and it will be capable of wireless charging. The device will be available in five different colors, but the exact colors are uncertain at this time.
What you can expect is that the new iPhone 9 will unveil in mid-September and launch by the end of the month.