Amazon Introduces Ring Alarm as a Low Cost Home Monitoring Service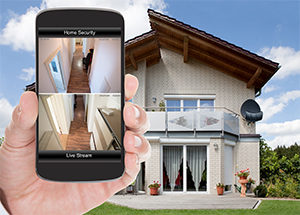 In February Amazon acquired Ring, a popular video doorbell provider, for $1 billion. Recently, they announced their new Ring Alarm home security monitoring system.
The Ring Alarm is a do-it-yourself and self-installation product. In a press release, Jamie Siminoff, the Chief Inventor and Founder of Ring, said that the device allows anyone to customize a comprehensive home security system that best suits their needs to maximize their security.
Ring Alarm will be available at a disruptive $10/month price point without hidden fees through a subscription plan called the Ring Protect Plus Plan. The presale Ring Alarm system price is $199 and will begin shipping on July 4th.
With the $10/month plan, here's what you can expect:
24/7 professional monitoring
Cloud video storage for an unlimited number of Ring devices
10% off all future Ring.com device purchases
LTE cellular backup