Another GPS III Launch Date Delay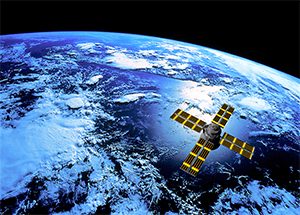 Vice President Mike Pence laid out the plans for the US Space Force advanced designed satellite, GPS III. The orbital machinery can reportedly resist tampering.  Its purpose is to replace previous GPS constellations. However, the launch date has shifted for the past four years, and it has again.
Originally scheduled to launch in April of this year, the date was pushed back to October, and now the GPS III will launch in December. SpaceX's Falcon 9 Block 5 is the rocket that will boost the satellite into orbit.
Christina Chaplain, space systems director of the Government Accountability Office, says that "GPS is an essential national security asset and a key component of our nation's infrastructure and economy." However, she also states that acquisition problems, delays, and cost growth plague GPS.
Space Force has yet to be approved by Congress as being recognized as the sixth branch of the US military.