Today's kids are digital natives. They have grown up with technology integrated into nearly every aspect of their lives. Classrooms, for example, now include computers and tablets to facilitate learning. As a parent, you might find yourself asking: What do I do when my child's technology know-how begins to outpace my own? While technology is an important life skill in our digitally growing world, it's important to educate your children and yourself on Internet safety.
Hands-On Parental Controls
You are your child's first line of defense against Internet threats. The first step to ensuring your child is safe while online is opening a dialog with them on Internet safety. Establishing boundaries through proactive digital education encourages responsible online behavior and provides your child with fundamental digital knowledge on what to do when they're online and suspect something is not quite right. Pew Research Center found that about 94% of parents have talked to their teenage children about appropriate online behavior, with 40% discussing the topic frequently.
The second step to creating a safe online environment is establishing parental controls. A research study conducted by Pew Research Center found that most parents lean towards a more hands-on approach to parental controls. When asked about monitoring their child's digital use and interactions, 61% of parents have checked the websites their teens have visited, 56% of parents have friended or followed their teen's social media platforms, and 48% have reviewed their teen's phone call and text message records. Additionally, 48% of parents know their child's email account password.

Digital Tools for Parental Controls
While many parents opt to use the hands-on method of parental controls, digital parental controls fill in the gaps and create a digital barrier between your child and online interactions. Digital parental controls come in the form of software or tools that allow you to set controls on your children's Internet use. Parental controls are often used to prevent children from accessing inappropriate websites through filters, set time limits for how long your child can be online, control the time of day when your child can access the Internet, and set different profiles for each family member to create appropriate access levels. Parental control tools can be found on three levels:
1. Home network controls – Home network parental controls are set on the router or through managed Wi-Fi software. Many Internet service providers offer free filters and tools that allow you to set controls directly on your home router or hub. As a result, any device that connects to your home network is subject to your parental control settings.
2. Device settings – Parental control features vary between devices. Smartphones, tablets and all the major gaming consoles come with some form of parental controls. Since many gaming devices are shared between members of the household, these devices often allow you to set up a profile and establish specific boundaries per profile.
3. Specific application parental controls – Many popular web applications like YouTube and Google have filtering software that allow you to restrict content. For example, YouTube uses "Restricted Mode" to block videos that aren't suitable for kids and screen comments for inappropriate content.
parents use parental controls for blocking
use parental controls to restrict their teen's device usage
of parents feel their teens use their devices too much.
Better Management of Parental Controls
According to Pew's research study, only 39% of parents use parental controls for blocking, filtering or monitoring their teen's online activities and fewer still (16%) use parental controls to restrict their teen's device usage. This could be attributed to the anticipated time it takes to both establish parental controls and actively monitor a child's use.
Fortunately, parental control features are becoming easier than ever to manage. A study by Common Sense Media showed that 68% of parents feel their teens use their connected smartphones and tablets too much. Internet service providers (ISP) have taken this common concern into consideration and have developed enhanced parental controls to address it. Enhanced Wi-Fi controls can automatically suspend network connectivity to all of a child's devices once they've reached their daily time limit as well as block inappropriate website content.
One-stop solution for WiFi Parental Controls
Managed Wi-Fi is a system that provides you with a holistic view of your entire home network as a way of managing and troubleshooting. Most managed Wi-Fi services include the following features:
Tools to manage the devices on your network
Ability to view devices connected to your network
Set parental controls such as access timers or website blocking
Some level of security protection to safeguard your network users and devices
Tools to check WiFi network performance
Tools to set up and manage a guest network
Some managed Wi-Fi solutions provide you with a direct line of communication to your service provider for efficient troubleshooting and fast resolutions. The availability of managed Wi-Fi services and its features depends on your service provider.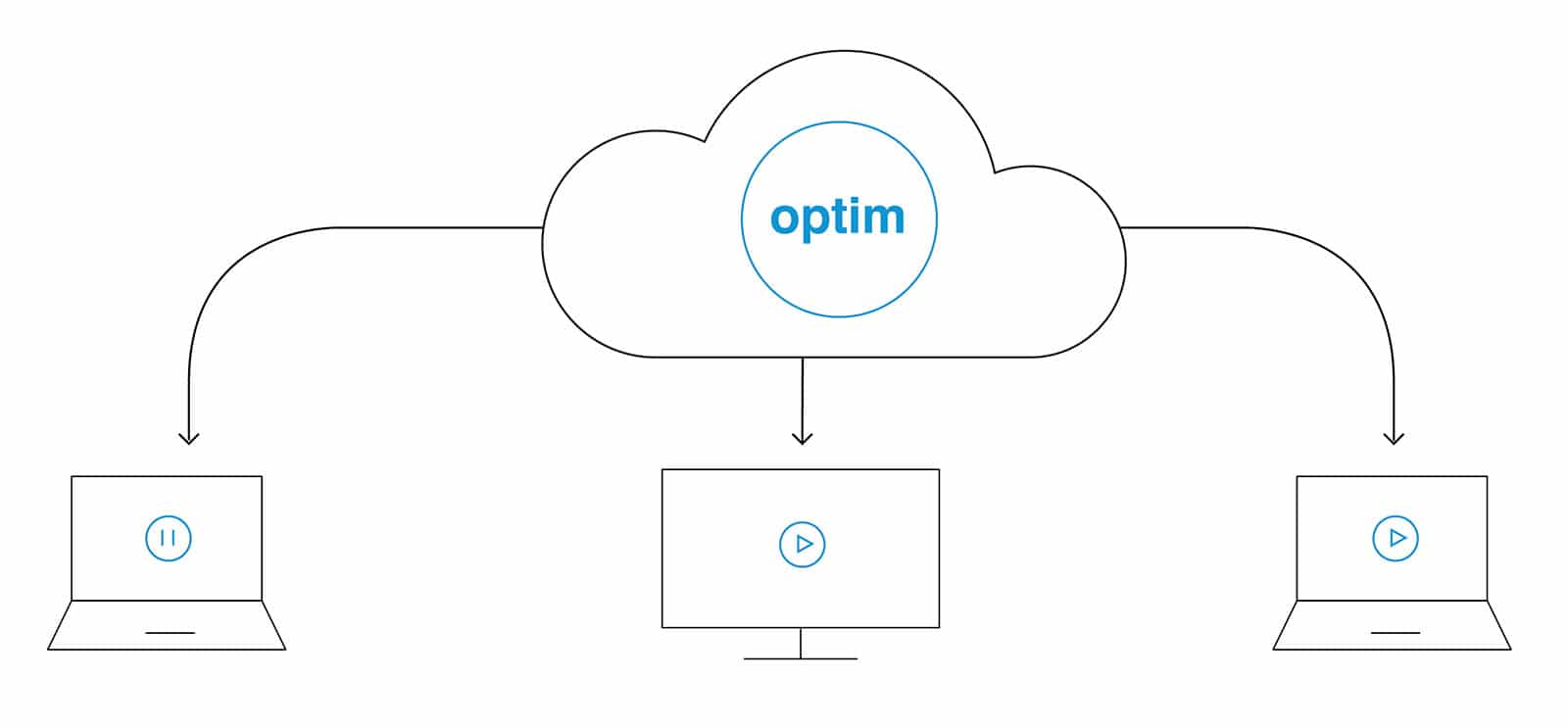 Optim Managed WiFi Solution
Managed Wi-Fi services such as Optim Managed Wi-Fi from Actiontec, offer enhanced security tools including parental controls for broader coverage across your network. By using this type of tool, you can extend the security protection and your control over your network and all the devices connected to it. As soon as a device connects to your network, it's protected. Parental Controls rules can be applied on a per-device basis and per user basis, in addition to setting time-of-day parameters.
Single Dashboard for Ease
Optim Managed Wi-Fi puts your entire home network onto a simple dashboard, making it easier than ever to set parental controls from your computer or smartphone. From Optim's user friendly dashboard, you can set timers that establish Internet access limitations and effectively block inappropriate websites. As your connected home and family grows, it becomes increasingly important to keep your parental control settings and security settings up to date and easy to manage. Optim's Managed Wi-Fi can ensure that these updates are current and managed, making it easier for you. Pairing parental controls on your managed Wi-Fi network with device and app limitations, is the peace of mind you need, and you can feel comfortable knowing your entire household is safely connected and protected.