AT&T Announced Its 2019 Streaming Service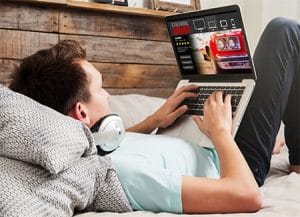 According to Deadline Hollywood, AT&T revealed its plans for a streaming service that it expects to launch in the fourth quarter of next year (2019).  While it has not yet been named, nor have they disclosed pricing information, AT&T did share some details,
The new service will offer three plans to choose from with varying levels of content.
Entry: focused on movies
Premium : popular and premium original shows and blockbuster films.
Bundle: movies, popular and premium content original shows and blockbuster films, classics, kids' programming, niche material and more.
Even though there's no mention of pricing yet, the company said that the service would present licensed material from HBO, Turner and Warner Bros WarnerMedia's library.
Why is AT&T just now getting on the streaming service bandwagon?
AT&T CEO Randall Stephenson noted that the Justice Department lawsuit, which delayed AT&T's closure of its $81 billion Time Warner Inc., delayed the company on these plans. However, now they are joining the game.
Though AT&T hasn't released a ton of information on this service, Stephenson did say that the service will do the following:
Complement WarnerMedia's existing business
Benefit its current distribution partners
Expand the audience and increase engagement around its content
Provide data and analytics to inform new products and better monetize content