Actiontec MoCA WiFi Extenders Add Optim Software and Achieve Near Gigabit Speeds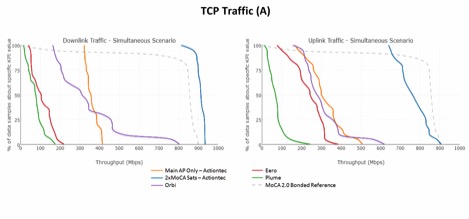 This week, Actiontec announced Optim, a cloud-based software platform that works with our leading Wi-Fi routers and boosters to let consumers and service providers manage and optimize Wi-Fi performance in the home.
Check out the product page here.
Optim is big news because it provides Wi-Fi management and visibility at the device level. Much of the information available to service provider field technicians today is at the network level, which means that Optim provides a whole other layer that they (and you) can use to make your Wi-Fi a lot better. For example, it knows what devices demand the fastest connections, so it can direct bandwidth where its needed, through the most efficient channels. It can also answer the age-old question: What's my Wi-Fi password? Or provide analytics that technicians can use to help ensure that your Wi-Fi network is fast and trouble free.
Taking the next step, we also announced that Optim is going straight into our routers and network extenders. So we're taking some of the industry's best solutions for delivering gigabit Wi-Fi throughout the home, and adding the capability to make those connections even smarter and more reliable.
Case in point: the MoCA Alliance recently commissioned a third-party testing agency to pit our Wi-Fi extenders against some of the most popular mesh Wi-Fi solutions on the market. The result? Our solutions were the only ones that could achieve near-gigabit speeds throughout the test homes—beating everything else by a few hundred Mbps on average.
In short, if you want to get all of the speed out of your broadband connection, all over your home, you owe it to yourself to take a look at our Wi-Fi boosters.
And with Optim, you'll we're ensuring that you'll soon be experiencing a new level of Wi-Fi performance. Find out more here.