Watch Out! Alexa Will Soon Have Her Own Opinions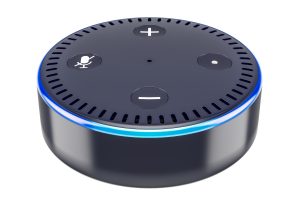 We are truly in the age of AI with Amazon's Alexa, learning to think for herself. Soon she will offer up her own opinions on things like her favorite beer, what movie she likes, and more. There are all things she was never programmed to say.
Alexa was developed using sophisticated machine learning technology. She is continuously connected to vast learning networks. This type of rich programming allows an evolution towards independent thinking, basically a learning computer. Alexa was initially designed to serve up information and perform routine tasks. However, soon she will develop her own likes and dislikes and a personality.
Having a personal assistant with her own opinions is more exciting and fun for consumers as compared to using voice-controlled remotes, which is simply dictation. With Alexa, you will be able to have a conversation and feel like she is part of your family, not just another electronic device.