Amazon Prime for Students is Only $5.49 per Month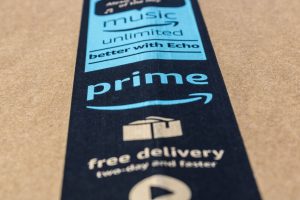 Always looking for ways to capture more online shoppers into its ecommerce ecosystem, Amazon.com Inc. just announced that it is launching a monthly payment option for college students priced at $5.49 per month bundled into a free six-month trial offer.
For most of us, the annual Prime membership costs $99, which works out to $8.25 per month. Last year Amazon tried something a little different when they rolled out a monthly subscription option for $10.99 per month. That works out to $131.88 per year. For students, however, Amazon has offered a 50 percent discount on the annual subscription, meaning those in an eligible two- or four-year program in the U.S. would only pay $49 for the year.
This latest announcement takes the student pricing to new lows, albeit as part of a free six-month trial offer.
So basically, anyone with an .edu email address can get Amazon Prime totally free for six months, after which they can elect to remain on the plan without committing to a full year's subscription.
This news comes just a few months after Amazon announced a new 50 percent Prime discount for people on government assistance programs—for those individuals that have a valid electronic benefit transfer (EBT) card.
Eligible customers are asked to enter their EBT number during the Prime sign-up process. It should be noted that the EBT card is only used to confirm a person's eligibility—the card cannot be used to pay for the Prime membership itself.
Though Amazon's effort here can perhaps be viewed as altruistic, it's hard not to think that it is ultimately about getting more people signed up to the company's Prime plan and encouraging them to do all their shopping within the Amazon ecosystem.