Black Friday Gaming Consoles & Accessories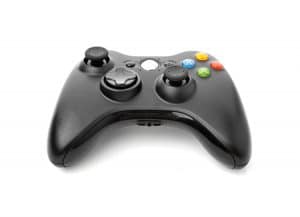 On the hunt for 2018 Black Friday deals on gaming consoles? You're in luck. We've found a handful of retailers that have already released their Black Friday savings on gaming systems.
First…Is Your WiFi Ready for Online Gaming?
This week Actiontec is discounting two must-haves for a reliable, lag-free, Gigabit home network. Using bonded MoCA 2.0, they each create a wired connection using the existing coaxial cabling already in your home, with speeds up to 300x faster than mesh WiFi networks.
Noteworthy Gaming Console Deals:
GameStop
Target
Dell
Nintendo Switch
If you are on the hunt for deals on the Nintendo Switch, you're need to keep careful watch from retailers. None of the running ads show any significant savings yet. The good news is that Nintendo could still give retailers the green light to offer some deals.
Mirror Your Mobile Game to the TV
With a gaming console, you're used to playing playing games on the TV. But what about mobile games?
With a wireless display receiver like the ScreenBeam Mini2, you can "mirror" your smartphone screen on the TV. Playing mobile games on your TV screen allows you to see everything in a better, broader view. This perfect stocking stuffer is on sale this week.