Cable Broadband Still Has the Edge over Telcos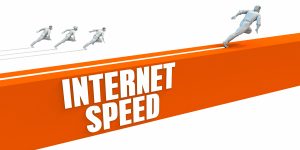 The latest figures comparing cable and carrier broadband subscribers show that cable is in the lead and that the trend appears to be holding.
According to the Leichtman Research Group, in just the past year alone, more than 2.86 million new subscribers signed up with cable, while telecom companies are losing volumes of customers, to the tune of 430,000 so far in 2017.
One of the stated reasons for the decline in telecom companies' subscribership is their attachment to legacy DSL lines and equipment. A general reluctance to upgrade systems alongside an apparent abandonment of broadband priorities were among the leading factors.
One downside is that the cable companies are forming strong monopolies in certain areas. The upcoming change in net neutrality laws will most certainly have an affect, but only time will tell how that shakes out for the competition.