Cable Industry Sets Record for Pay-TV Subscriber Losses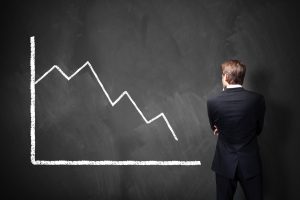 With record losses last quarter of an estimated 762,000, analysts predict cord cutting will set another record this quarter, with most predicting subscriber losses of more than 1 million.
Subscribers cutting the TV cord continues to gain momentum and Wall Street research firm SNL Kagan is predicting that the cable industry could lose another 10.8 million more subscribers by 2021. Even with this forecasted loss, there will still be 82.3 million subscribers with the cable providers. As for the streaming service options, they're predicted to have around 11 million users collectively by 2021. Does this really impact the traditional pay-TV providers?
"Changing viewing habits point to mounting losses for traditional video services, and challengers are lining up to capitalize," the firm notes. "However, the operators are not without significant fortifications enabling expectations for preserving a majority share in the five-year outlook.".
Charter has been using its acquisition of Time Warner Cable and Bright House Networks as an opportunity to raise cable TV rates on a captured customer base upwards of 40%.
While companies like Comcast and Charter can use their growing broadband monopolies (created as frustrated DSL customers are forced to faster speeds and cable TV bundles when the telcos refuse to upgrade their networks or through acquisition) to offset some of pay TV's decline, there is no denying that this trend is growing. At some point, major cable operators are going to have to offer competitive pricing.