CableLabs Publishes Full-Duplex 10 Gbps Spec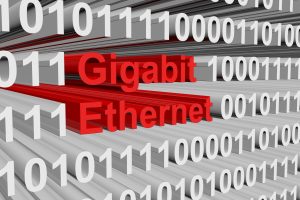 Always planning ahead, CableLabs announced the successful completion of the Full Duplex DOCSIS® 3.1 specification. It will significantly increase upstream capacity and enable symmetrical speeds of up to 10Gbps.
While it didn't take a crystal ball for CableLabs to anticipate a change in user bandwidth demand of emerging technologies, their Full Duplex DOCSIS technology will ensure that cable operators can be ready to meet future usage needs for technologies such as virtual and augmented reality. Full Duplex DOCSIS 3.1 technology builds on the successful completion of CableLabs' DOCSIS 3.1 specification, which made deployments of 10 Gbps downstream and 1 Gbps upstream broadband possible.
"In the United States, more than 90 percent of households are connected to an HFC network, and consumers typically have higher download speeds than upload speeds," said Phil McKinney, president and chief executive officer of CableLabs. "By enabling Full Duplex DOCSIS, the upstream and downstream traffic can flow at up to 10 Gigabits concurrently, doubling the efficiency of spectrum use."
By leveraging the combination of DOCSIS 3.1 technology, passive HFC network characteristics, self-interference cancellation technology and intelligent scheduling, CableLabs, along with the collaboration of its members and other industry partners, developed this solution for enabling full duplex communications over the existing HFC network. This evolution also eliminates the need and cost of deploying fiber to the home while still maintaining backward compatibility with previous generations of DOCSIS technology.
Analysts are predicting the initial wave of full duplex DOCSIS 3.1 upgrades to start appearing in the second half of 2019 or early part of 2020.