Charter's Secret Streaming Bundle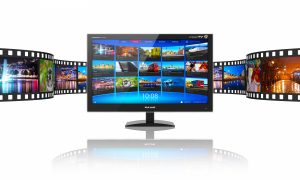 Along with its meatier streaming service called "Stream," Charter Communications just released a lighter bundle named "Choice."
Charter's "Choice" service includes the four major broadcast networks ABC, CBS, Fox, and NBC. Along with these four, subscribers can choose ten additional channels from a library of sixty-five choices. Among the options are channels from Disney, Time Warner, 21st Century Fox and AMC Network. ESPN and the NFL Network are also in the lineup. Premium channels are available for users who want HBO, Showtime or Starz. These add-ons will cost extra though.
Additional Charges Apply
Charter did not release this new bundle with a lot of fanfare but instead just added it to their product page. The new service will cost $26/month. However, Tech Hive reports that new subscribers can sign up for a limited time and take advantage of a promotional rate of $15/month. This deal includes a 7-day back out policy if they don't like it.
Subscribers will also pay an additional $6 for the broadcast surcharge and taxes.