Cord Cutting Hits Record in Q3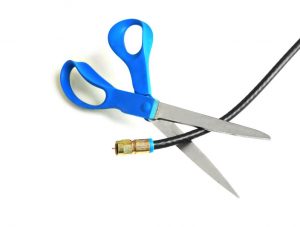 It's no secret that the cable TV business is on the decline and has been ever since streaming services started to eat into its market share. TV viewing habits have been changed rapidly for the past decade, but last quarter, cable companies reported record losses of over 632K subscribers.
This is due mostly to the growth in the popularity of streaming services such as Netflix, Hulu, and YouTube. For example, YouTube was already the largest video streaming platform and the second largest search engine in the world. Earlier this year, it rolled out YouTube TV to mobile users. Now it's readied its apps for compatibility with smart TVs, set-tops, and gaming consoles.
Other factors adding to the cord-cutting numbers last quarter were the hurricanes that struck Florida and Texas, which destroyed huge swaths of underlying cable infrastructure. And despite cable companies' efforts in offering skinny bundles to offset the cord-cutting, streaming services still appear to have the upper hand. For the meanwhile, it seems that the only cord that people won't cut is broadband connection.