ESPN Launches Program on Facebook Watch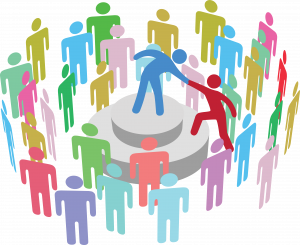 On January 29th ESPN launched its new Facebook Watch program, "First Take: Your Take." The show will include three weekly episodes exclusively on Facebook Watch.
The format will include featured studio segments with regular commentators. Viewers will also have an opportunity to upload videos with their take on the subject. The Friday episode will feature one lucky viewer who gets to go toe-to-toe debating the First Take: Your Take commentator.
This latest venture is another notch in ESPN's belt towards the goal of increasing its audience through integrating social media. ESPN is showcasing its commitment to engaging with viewers in a whole new way by moving the conversation to where their audience is.
Ryan Spoon, Senior Vice President of Social Content at ESPN, was quoted on FierceCable this week: "[through this engaging video experience] we are not only speaking directly to fans but also bringing them into the conversation as active participants."