Google Wants to Help You Stop Watching YouTube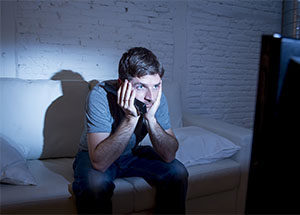 Let's face it, YouTube is addicting, and binge-watching is all the rage. You click on one video, which then leads to another and another. For some people, this can go on for hours. Google is aware and trying to address the problem.
New Features Rolling Out With the Latest YouTube Update
Google announced at their I/O conference recently that they will include some new features including an alert telling users to "take a break," and set limits on viewing.
The new options will be user-controlled. You can set a timer for 15, 30, 60, 90, or 180 minutes, and the video will automatically pause so you can take a break. If you are really into something interesting, you can snooze the reminder or dismiss it altogether. If you care about tracking your binge-watching, you will now have access to a viewing profile that shows how much you watched and when.
These new controls are turned off by default and are entirely optional. Also included will be the option to disable notifications at specific times of the day.