ISPs Still Struggling with Consumer Satisfaction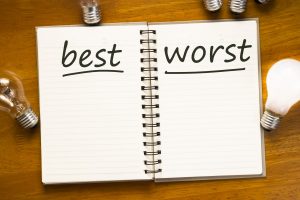 Once again, U.S. consumers find some common ground—the dislike of their pay TV and broadband providers.
According to the latest ISP rankings at Consumer Reports, consumers still don't believe they receive the value for the high price they pay for service. The latest ISP rankings are available at the Consumer Reports website.
Of the ISPs reported on by subscribers, the Chattanooga municipal broadband provider EPB was the most-liked ISP in the nation, followed by Google Fiber, Armstrong Cable, Consolidated Cable and RCN.
As far as the least-liked ISPs, there must be comfort in the familiarity of the bottom of the rankings. According to the survey results the list includes: Charter (Spectrum), Cable ONE, Atlantic broadband, Frontier Communications, and Mediacom. Comcast ranked number 27 out of 32, due in large part by the low scores received for free video on demand offerings, channel selection, technical support, customer service, and of course value.
Discontent with these providers, combined with new online options, are prompting more Americans to experiment with "cord cutting" to get a better deal.
"Though consumer dissatisfaction with their cable companies has been simmering for quite some time, it's now starting to boil over in terms of actual cord-cutting from traditional pay TV providers," said Jim Willcox, Senior Electronics Editor at Consumer Reports. "The good news is that there are now more alternatives, so it's possible for consumers to get the shows and movies they want, often at a lower price than a traditional pay TV plan."