It Might Be Time for a WiFi Booster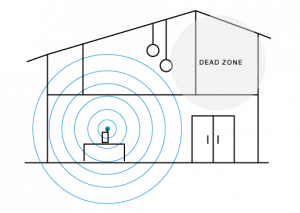 Dropped connections, an ever-spinning update wheel, slow-loading webpages — these eye-rolling, groan inducing symptoms of shoddy WiFi connections make wireless browsing feel like the old days of dial-up modems.
The simple truth is all WiFi routers have a limited wireless range. If your network setup is like most, the WiFi router sits close to where internet signal first enters your house. While this is convenient, it may not be the best solution for your wireless network.
Here is when a WiFi Booster becomes essential. A WiFi booster extends WiFi coverage upstairs, downstairs as well as to the basement, garage and even the yard. Some WiFi boosters/extenders feature advanced WiFi technology to increase the efficiency of your network, allowing it to handle more devices and increase the WiFi speed.