Microsoft Releases an Xbox Adaptive Controller With Added Accessibility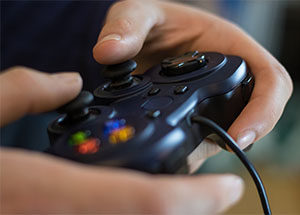 Microsoft is releasing a $100 game controller as part of an initiative to make tech more accessible to everyone. The new gaming device, geared toward people with disabilities was developed during a Microsoft hackathon, and it works on both Xbox and Windows PCs.
How it Works
Not only is the Adaptive Controller a gaming device, but it is also a platform with nineteen ports that users with limited mobility can plug other devices into to enable even further accessibility. Each of the ports coincides with a button on the controller.
In a unique directive, instead of developing based on the majority, Microsoft focused on the outliers for this project.
Microsoft was careful to make the adaptive controller fair so that it does not give disabled players any advantages; it merely allows them to play like anyone else.
The head of Xbox, Phil Spencer said it well in a recent interview: "I think this dialogue for us as an industry, about not only things like the adaptive controller, but also our online community, the content we put out, who we are as an industry, are important discussions for us to have."