More Secure WiFi Coming With WPA3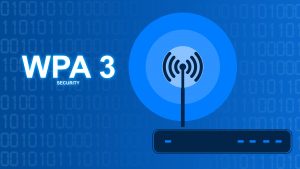 Last October, researchers exposed WPA2 with a major security vulnerability. As manufacturers scrambled to patch the security flaw, this news prompted the discussion of an improved protocol.
The WPA3 Solution
The WiFi Alliance recently announced that they would be releasing WPA3 in 2018. They assured that this new protocol would include drastically improved security features.
The overall improvements will center on encryption and authentication. The new standard will include 192-bit encryption and 48-bit initialization vector. These features will make WPA3 secure enough for all government, defense and corporate networks in need of the most stringent security.
More Great User Features
The WiFi Alliance divulged that WPA3 would use Simultaneous Authentication of Equals (SAE). Users who have chosen weak passwords will benefit from this feature. At the point at which the handshake between devices occurs, SAE will take over securing the exchange. This new protocol will prevent dictionary and brute-force attacks.
The final improvement helpful to traveling users is better encryption when using open networks such as coffee shops, hotels, and airports. Each device will be encrypted with a unique key, preventing Man-in-the-Middle (MitM) attacks.