Nearly a Quarter of Urban Americans Don't Have Broadband Access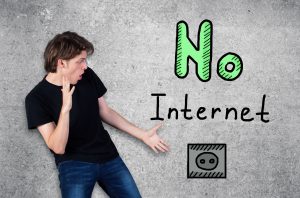 Following a recent tour of Kirkwood Community College in Cedar Rapids, Iowa, President Trump recently made a promise to promote and foster enhanced broadband access for rural America by providing funds in his infrastructure proposal. Perhaps he should have read the recent IHS Markit and Wireless Broadband Alliance study.
The study looked at large nations and how many individuals had access to broadband internet in large urban centers. In the U.S., nearly a quarter of city dwellers still lack broadband access. In comparison, the lowest rates were found in Japan (15 percent), the United Kingdom (13 percent) and Germany (11 percent). Countries with higher percentages of unconnected urban individuals were found in India (31 percent), China (34 percent) and Brazil (38 percent).
This gap in accessibility in the U.S. can probably be attributed to a combination of low-income families not having the means to pay the high cost of broadband internet and the ISPs slow progress to invest in upgrading their networks in urban centers. Perhaps these problems require some new thinking. The recently appointed Federal Communications Commission (FCC) chairman Ajit Pai is proposing a hands-off approach with the industry that will hopefully create competition and incentives for the ISPs to increase access to broadband internet in the urban centers.