Is Netflix Really Winning the Battle for OTT Viewers?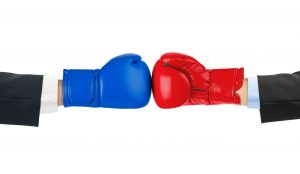 Following the announcement of ComScore OTT Intelligence this past March, a syndicated service to measure over-the-top (OTT) content viewing, there has been a rush to collect data on consumer behavior across home networked-connected devices.
According to recent data from ComScore, Netflix is clearly the leader in total U.S. OTT viewing hours. They account for 40% of all U.S. OTT viewing hours. That percentage is more than Amazon's (7%), YouTube's (18%) and Hulu's (14%) shares combined.
But does that make Netflix the winner of OTT? Even though Netflix has 40% of total OTT hours, when it comes to average viewing hours per month, per household, Hulu leads this category with close to 30 hours per month.
Additional data for viewer engagement shows Hulu leading in that category as well. Hulu households average 2.9 hours of viewing per day. Netflix only averages 2.2, Amazon averages 2, and YouTube, comes in with an average of 2.1.
Where does that leave us? It's safe to assume that Netflix is the most popular OTT service. Viewer demand for Netflix originals is on average 8 times higher than that for Amazon's originals, according to a study by Parrot Analytics released earlier this year.
In its report, Parrot wrote "Netflix's veteran titles still attract significant amounts of demand, such as the peak in March (weeks 9-13) from the fourth season of House of Cards and the second season of Marvel's Daredevil. However, Netflix's true strength is in its constant production and release of new, buzzy content: After the premiere of Stranger Things in week 28, demand increased to new heights."