New Disney Streaming Service for $5 Per Month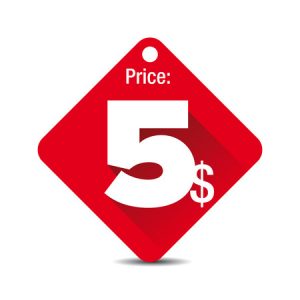 In early August, Disney announced it would end its distribution deal with Netflix, pull most of its content from the SVOD service and launch its own streaming service. According to Wall Street research firm MoffettNathanson LLC, in order to drive wider adoption, the service will be priced around $5 per month.
Disney actually has plans to launch two new streaming services next year. One will be a revamped ESPN standalone streaming platform while the other one will focus on the Star Wars, Pixar, and Disney titles. The ESPN service will likely test different pricing schemes as it prepares to be ready to go fully over-the-top. But the Disney streaming service is all about building asset value rather than just taking licensing money from SVOD deals.
"Disney's pricing strategy will be a key gating factor in determining the rates of adoption. If there are truly complementary services, it would be logical to offer a lower price point to consumers to denote the 'add-on' intention of Disney vs. a higher price point, would could signal a replacement option," wrote Nathanson.
The bigger question in all of this is how many monthly streaming services will a customer subscribe to? CBS is also jumping into the exclusive content business in September when Star Trek fans will have to pay $5.99 per month to stream the long-anticipated "Star Trek: Discovery" show. If you're a fan of Star Wars or Star Trek, can you justify paying for it on a monthly basis?