Next Content Rights Battle: Bond, James Bond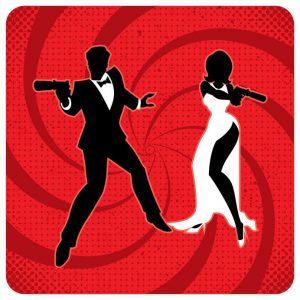 The recent announcement by Disney that they will be pulling their properties (including Star Wars and Pixar) from Netflix and AT&T's bid to acquire Time Warner, which would include all HBO original programming and the Warner Bros. catalog, has major players rushing to lock up content rights. The latest — a high-stakes bidding war for the rights to distribute the James Bond film franchise.
The frontrunner for the rights to distribute the Bond film franchise is Warner Bros., but now Apple and Amazon have emerged as possible suitors as well. According to the Hollywood Reporter, Apple is willing to spend as much, if not more than Warner Bros. for the rights. The emergence of Apple as a possible buyer has brought some urgency from Warner Bros. to finalize the deal with MGM.
Jamie Erlicht and Zack Van Amburg, the two Sony Pictures Television execs that Apple recently hired to oversee all of Apple's video programming, are reported to be personally driving this move to acquire the rights to the Bond film catalog. Insiders believe that the deal Apple is looking for would include the option to explore adapting Bond for TV.
The other player at the table has a stack of cash as well. Amazon, already estimated to be spending $4.5 billion on original programming this year, is capable of making a sizable offer for content rights to the Bond franchise.
As the report points out, a deal for distribution rights to the Bond films could be valued as high as $5 billion. A deal of that size would be substantial even for a company with as deep of pockets as Apple, which has reportedly set a $1 billion budget for programming purchases this year.
Amazon management has highlighted that content was among the top three categories in which the company was, and planned to continue, investing. Amazon CFO Brian Oslavsky has also mentioned that the company tends to hold worldwide rights to the programs it's produced through its studio unit, which should increase in value as Prime Video expands to more markets.
The interest shown by Apple and Amazon shows that the digital giants consider Bond one of the last untapped brands like Marvel, Pixar or Lucasfilm.