Royalties for Streaming Music Increasing in the U.S.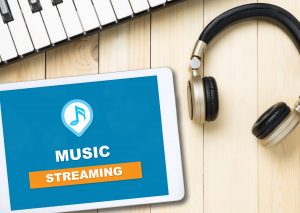 ReutersTV reported that last Saturday, U.S. copyright authorities decided to increase the royalty payments made to musicians, songwriters, and music publishers. This change will take place over the next five years.
The Copyright Royalty Board made the decision to alter the formulas used to set licensing fees to increase payments for streaming music.
Music streaming services like Apple, Amazon, Pandora and Spotify will be most affected by this price hike. So far this decision is not yet public. However, the National Music Publishers Association has divulged that the increase will jump from 10.5 percent to 15.1 percent.
Streaming Music is Big Business
Whenever a user listens to a song, the streaming music provider pays a fee called a "mechanical license." Typically, these costs are paid to music publishing services like Sony or ATV Music. The music publishers then distributed the funds to the artists and songwriters.
After a heated debate with the NMPA last year, the board decided to make this change. Another big factor weighing in on the decision is the increased market demand for streaming music.