Software Update Locks Customers Out of Their Smart Home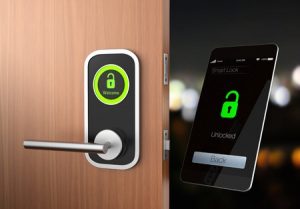 At least 500 customers of "smart lock" manufacturer recently experienced an unpleasant surprise: a software update from the company permanently disabled the keypad locks on their properties and prevented the devices from re-connecting to the company servers — eliminating any chance to remotely fix them via a new software update.
The incident is a reminder of the risks that come with the "Internet of Things" (IoT) — when your home's appliances and security devices are reliant on the services of other companies, things can quickly deviate from the norm.
Lockstate is an IoT company that builds internet-connected smart locks. They're designed to help people rent out their homes on platforms like Airbnb — but in an emailed message last week, CEO Nolan Mondrow informed some customers that the company had accidentally rendered their locks useless. (You can read the full email here.)
"We are sorry to inform you about some unfortunate news. Your lock is among a small subset of locks that had a fatal error rendering it inoperable," the CEO wrote. "After a software update was sent to your lock, it failed to reconnect to our web service making a remote fix impossible."
The affected keypad lock, RemoteLock 6i, is equipped with wi-fi, which allows for remote control by the owners, as well as for keeping the firmware updated via background updates.
At least 200 Airbnb customers were impacted, with many of them taking to Twitter to vent their frustration.