Three-Camera iPhone Coming in 2019?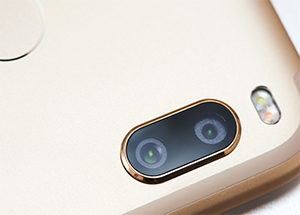 iPhone lovers rejoice! Another recent report legitimizes the rumors that Apple is developing an iPhone with three rear cameras.
CNET analyst Jeff Pu predicts the launch of a three, 12-megapixel rear camera iPhone with optical image stabilization (OIS) in the latter half of 2019. His hunch was based on an investors note indicating Largan may supply Apple with additional phone camera lenses. Combined with an earlier report from Economic Daily News this further cements the rumor. So far, Apple has not confirmed or denied the rumor.
Three Cameras For Everyone
Apple may be mimicking Huawei's popular three-camera phone the Huawei P20 Pro. CNET's tests of the P20 Pro confirm that the three cameras do make a difference, especially with zoom features. The three rear cameras may become the norm in cell phones.