VRV Coming to Amazon Fire TV and Android TV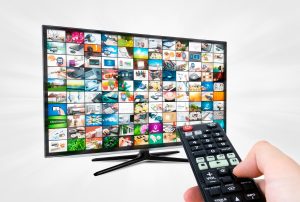 According to FierceCable this week, VRV is expanding its SVOD service to include Amazon Fire TV and Android TV. Current subscribers have been clamoring for support for other devices. VRV has listened and delivered.
VRV's service aggregates streaming channels into a single interface for the user. They currently support over 2 million registered subscribers per month. A VRV representative says, "we're really happy with the way we're scaling." Their substantial subscriber base is multiplying as more cord-cutters seek out alternatives to cable TV.
New Content and More Devices
VRV has recently partnered with more channels such as Rooster Teeth, Nerdist, CuriosityStream, Crunchyroll, DramaFever, and Mubi. This expansion is in line with VRV's goal to improve its programming for current users.
The addition of Fire TV and Android TV enhances the substantial list of devices already supported. With this change, VRV now delivers content on Xbox One, PlayStation 4, iOS phone and iPads, new Roku devices, Chromecast, Android phones and the web.