WiFi on Planes Getting a Boost in Speed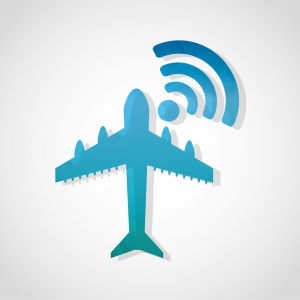 In-flight WiFi has not been a priority for most major airlines to the point that it has become the butt of many jokes.
According to Routehappy Inc., a New York-based firm, eighty-two airlines worldwide offer in-flight WiFi. More than 80% of those are in America. For the traveling businessperson, in-flight WiFi is a big deal and airlines are finally fixing the problem.
More Affordable Equipment Equals WiFi Upgrades
Due to the drop in cost for new WiFi equipment, many airlines are upgrading their systems to offer better, faster WiFi for passengers. However, the fee to use it may make it less desirable.
The good news is that with the new technology, passengers can expect to enjoy faster, better quality WiFi while in the air than they do in airports.
Among the leaders in WiFi availability is Delta, rated in the "best" category, as well as  United and JetBlue Airways.