Potential cable customers have more options than ever when it comes to selecting the services that meet their expectations and needs. Cord cutting trends, video content competition, and the rising subscription costs of traditional pay-TV put cable providers in a precarious position in a broadband dominated marketplace. Cable providers are challenged to adopt new strategies for revenue growth and enable future success in a rapidly cable-less world.
Cable Trends Influencing Change: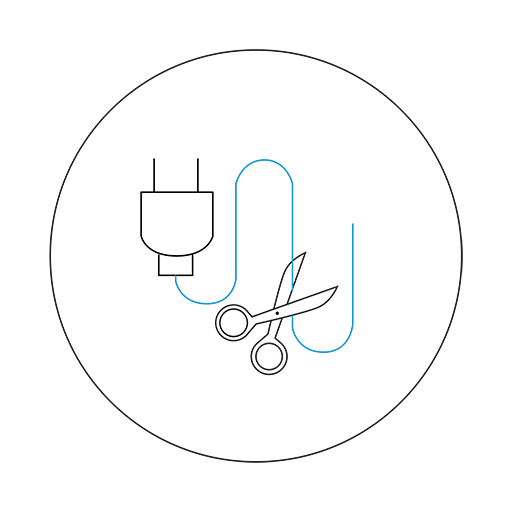 Cord cutting is not a new trend. In fact, the cord cutting trend began between 2007 and 2008 with the release of the first Roku player and Apple TV device. Since then, the number of cord cutting households in the US increased to 40.2 million in 2019. As cord cutting continues to trend, the number of pay-TV households has been on a consistent decline. It's worth noting that as of 2019 there were still 86.5 million pay-TV households, but that number is expected to drop to 79.4 million by 2021. In light of this, some companies are focusing on improving their profit margins with video subscriptions and others are focused on high margin broadband. In response to cord cutting trends, Comcast made the decision to offer streaming boxes to their broadband only customers which made waves in the digital streaming market.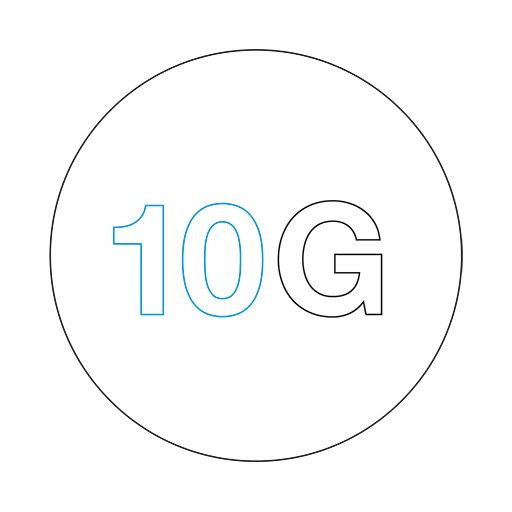 Cable itself is being rebranded to incorporate broadband offerings with traditional cable services. With consumers shifting away from traditional pay-TV and consuming more digital content from streaming services, broadband is becoming the primary business of cable providers. Both Comcast and Charter opted to keep and add profitable video subscriptions while some smaller cable operators have dropped pay-TV entirely. The shift to broadband focused services can be attributed to the demand for better Internet to accommodate video streaming and IoT adoption. Customers are less engaged with "cable" and are looking for "connectivity" from their providers.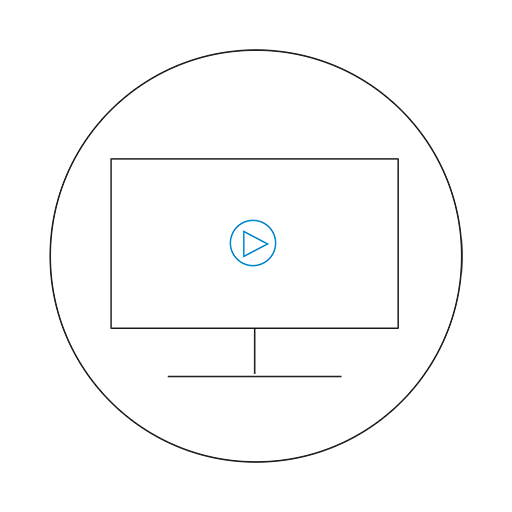 As cable providers search for the ideal balance between pay-TV offerings and broadband services, 10G and DOCSIS 4.0 were introduced, boosting the potential of cable broadband. 10G networks have the potential to transform existing infrastructure to dramatically improve its speed and capacity. 10G networks will allow cable providers to deliver the power and speed consumers need while improving the quality of broadband services.
Cord cutting households are expected to reach 44.3 million. In response to cord cutting trends, many cable companies are not offering streaming alternatives to traditional TV, several of which are slated to debut this year.
Streaming services are expected to have a net total of 191.5 million subscribers.
DOCSIS 4.0 and 10G is set to deploy in 2020
Findings from Consumer Reports show upcoming price hikes from some of the biggest cable and satellite TV providers, driven by rising programming costs. Cable's
Cable's Business Strategies That Stand Out
In order to remain competitive in a dramatically changing industry, cable providers must strategically shift their service offerings to meet customer needs. Reducing churn is now the name of the game. Here are a few ways that cable providers can strategically set themselves up for success in the coming year:
Prioritize value adding services. Ultimately, the customer drives the industry. As customer needs change, the provider must adapt. By adding valuable services like managed Wi-Fi and IoT specific services, cable providers can improve their customer satisfaction and retention. IoT adoption drives demand for faster and more reliable Internet. By pairing IoT services with a managed Wi-Fi service, you can ensure your customers have the tools necessary for a positive experience. In addition, managed Wi-Fi tools can help reduce customer service costs, improve network connectivity, and create a personalized experience for customers.
Develop partnerships that are in line with industry trends. As pay-TV drops off, cable providers must strive to stay relevant by adding content. Comcast's plan to offer free streaming boxes to customers, in addition to proactively acquiring NBC Universal allows them to reach customers interested in Internet only plans and streaming video content instead of using traditional pay-TV services.
Grow broadband service offerings to offset pay-TV subscriber loss. More streaming services are set to launch, including a Discovery and BBC streaming service, HBO Max from WarnerMedia, and Peacock from NBCUniversal. Customers are becoming more dependent on their Internet connection to stream video. Investing in data management platforms that allow providers to analyze consumer data and react accordingly will be the key to navigating evolving customer demands. Data analytics allows providers to identify trends like cord-cutting before it happens and react accordingly.
While pay-TV subscribers still outnumber cord-cutting households, data suggests that the tables are slowly turning. Cable companies are not doomed to be a nostalgic thing of the past. Instead, providers are making strides to retain customers and create trend focused action plans that revolve around value added services and additional content.
Optim Managed Service Assurance Platform offers comprehensive solutions to both basic and complex networking problems. Customers and service providers can benefit from the intuitive tools that Optim offers. To learn more about what Optim can do for your business and customers, contact an Actiontec representative or check out the Optim website.
​