Call of Duty: Black Ops 4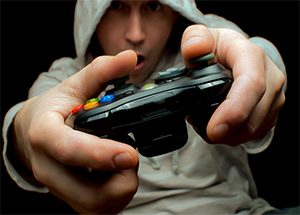 The long-awaited Black Ops is back and better than ever! The game features the largest map in COD history, signature Black Ops combat, characters, locations, weapons and more. The game is for PS4, Xbox One, and PC.
Release Date: October 12, 2018
You can pre-order Call of Duty: Black Ops 4 now. The game ships worldwide.
There are many editions to choose from. When you order the Digital-Deluxe Edition here's what you get:
– Call of Duty: Black Ops 4 game
– 2,400 Call of Duty points
– Digital Edition bonus items
– Black Ops Pass, which includes:
– "Classified," A Zombies experience available at launch
– Four additional all-new Zombies experiences
– 12 Multiplayer maps
– Four exclusive Blackout characters
New features to look forward to:
Multiplayer
The Black Ops 4 Multiplayer function focuses on tactical gameplay and player choice. For the first time, Multiplayer is a central focus of the game's narrative as players uncover deeper connections to the roles of each Specialist. Gameplay is also more customizable than before with the return of Pick 10 Create-a-Class system and the new Gear category. Now, you can power up your Specialist however you want to. Players have the opportunity to be a threat on their own or as a dominant team.
Zombies
At the start of the game, players will face three Day 1 Zombie experiences: IX, Voyage of Despair, and Blood of the Dead. The Zombies will feature deep gameplay and easter eggs that Call of Duty fans expect. Zombies can also function as weapons.
Blackout
In Blackout, Black Ops comes to life in an all-out survival and elimination battle royale experience. This mode combines Black Ops signature combat with the biggest map in all of Call of Duty history. You can play as your favorite characters through the iconic settings. Featured weapons include equipment, land, sea, and air vehicles, RC-XDs, traps, and Zombies.
For more information, click here.