Chromebook USB Guard Makes Computers More Secure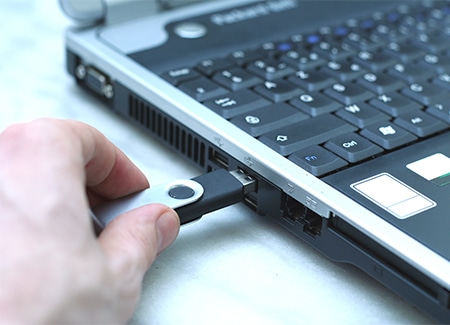 One of the best ways to keep your computer safe is by never leaving it unattended. Our computers hold so much information about our everyday lives, such as paying bills, online shopping and communicating through social platforms.
Now, Chromebook has created a new feature that will give you peace of mind when it comes to keeping your computer secure and information safe. The new Chrome OS security feature is called USBGuard. Google took this precaution to prevent Rubber Ducky attacks. Consumers can find the new feature in beta versions of Chrome, but soon it will be included in stable releases.
How does the USB Guard Work?
When the Chromebook screen is locked, the Chrome OS feature stops access to the USB port. When you've stepped away from your laptop, someone may try to hack your computer to steal data or infect it with harmful malware. They can simply insert a thumb drive into the USB port and run malicious commands. The USBGuard feature disables the USB port when the computer is locked, which makes your computer safer in public spaces.
Does USBGuard reject all USB drives?
The USBGuard is designed to reject all USB drives automatically. However, Chrome recognizes that users will need to use their own USB drive to backup their device or save information. To do this, users can use the Chrome OS feature called the USB Bouncer. This feature allows users to whitelist specific devices to be consistently recognized and accepted by the computer system.
Right now, Chrome is pioneering this feature. However, Apple has an iOS feature that locks the USB port after one hour of inactivity.