DC Universe Streaming Service Compares to Netflix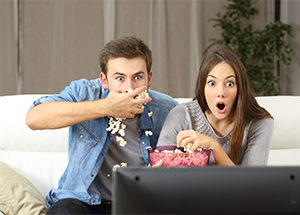 One of the most pressing questions surrounding the new DC Universe streaming service is about how much it will cost. The purpose of the streaming service is to gain new fans. To do that, DC Universe has to price their service competitively.
Recently, DC announced that the annual DC Universe subscription would cost $74.99 and monthly memberships would cost $7.99. These fees cover access to all of the shows, hundreds of DC's comics and a handful of Warner Bros.' back catalog of comic book movies and shows.
Not only is this service priced competitively, but similar to Netflix and other platforms, it will allow users to download content to read or watch with or without an Internet connection.
To all of the DC fans out there, or new ones on the horizon, this service launches later this fall.