Fox News Launches Fox Nation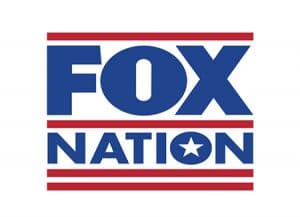 Fox News launched its over-the-top (OTT) platform last month called Fox Nation. The new on-demand platform came to existence because of Fox News Channel's limited number of hours in a day. Fox Nation has a full lineup of on-demand content available to subscribers.
What is the cost?
A regular subscription currently runs $5.99 a month or $64.99 a year. Each of these includes a free trial period.
What's the line up?
John Finley, senior VP of development and production for Fox News says that Fox Nation is a hybrid of Netflix and Facebook Live in terms of format and its offerings. Fox Nation offers a cross between long-form content like documentaries you might find on Netflix, to live programming as you would see with Facebook Live.
Here's some of what you can expect on Fox Nation's lineup:
Sean Hannity will host a show
Tomi Lahren will host both First Thoughts and Final Thoughts, sharing her views on the latest news in politics and pop culture
Rob Schmitt and Carley Shimkus host Primetime Highlights, breaking down key moments from Fox News Channel's prime offerings
Fox & Friends' After the Show Show is where the cast of FOX & Friends wrap up their program and take part in casual discourse
Judge Andrew Napolitano will host a program examining the news from a libertarian and legal perspective 
Deep Dive will feature a variety of political analysts assessing the news of the day
Britt McHenry and Tyrus will co-host UN-PC featuring guests and summarizing headlines.
Tom Shillue will host Quiz Show where he'll play trivia with select guests.