Google's Gaming Platform to Take on Xbox and PlayStation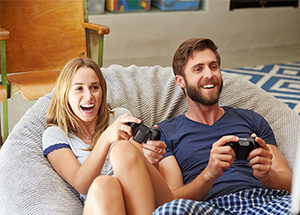 Recently, Google has been quietly making moves to break into the video game realm in a big way. There are no specifics out there, but rumor has it that Google does have video game plans.
Actually, Google has been exploring these initiatives for most of the decade.
They have a three-pronged approach:
Some streaming platform.
Some hardware.
The possibility of bringing game developers under the Google umbrella.
Google had clued into the video game world in 2014, and recently the buzz has gotten louder. Representatives from Google met with several big video game companies to gauge video stream interest. One of the most significant advantages of streaming, as opposed to physical discs or downloads, is that it removes hardware barriers for games. Therefore, big name games can extend to an even broader audience.
There's no real evidence yet if Google will compete with PlayStation 5 or Xbox Two, or if they will rely more heavily on streaming services to pull the weight.