Over the next five weeks, we will be bringing you a five-part series on the emerging new battle ground for Service Providers; home WiFi.  This series will examine the critical importance of home WiFi in product strategic planning and how it is transforming our business.  Please follow us on LinkedIn to get every article in the series.
IoT devices rapidly became a part of everyday life, both in the home and in businesses. While IoT devices have allowed for us to interact with our environment, technology, and the world around us in new and exciting ways, they are also something of a security nightmare for service providers. As consumers adopt more IoT devices, the security risks mount for the service provider. Rather than waiting around for IoT manufacturers to create a standard of security across all IoT platforms, service providers can take a proactive approach by protecting their network and establishing themselves as a trustworthy provider.
Common IoT Security Vulnerabilities
As smart as IoT devices make the home, in terms of security, there is no shortage of shortcomings. Every new device added to an IoT ecosystem adds a new malicious attack or security breach opportunity. Three common IoT security vulnerabilities that should be of concern to service providers.
1. Insufficient device security – Manufacturers are responsible for the security measures within the IoT device itself. All too often, manufacturers are eager to get their products to market that security testing gets minimal attention. Once the device is on the market, they go without frequent updates as priorities shift to creating the next generation of devices. Over time, the security that was initially installed on the IoT device becomes obsolete, leaving the device unprotected and prone to targeted malicious attacks.
2. Lack of Data security and privacy – IoT devices collect vast amounts of data such as the performance and effectiveness of the device, and can even tie in to other IoT devices in the home such as your home alarm. The collection of this data creates vulnerabilities that require vigilant monitoring and reliable identification of possible abnormalities, thereby triggering further investigation which the manufacturer simply cannot support.
3. Explosion of IoT – Considering how quickly IoT adoption took off and how many IoT devices there are on the market, the sheer scale of the IoT makes it nearly impossible to install crucial security updates. As mentioned above, the responsibility of updating firmware falls to the manufacturer or owner of the operating system. Deploying critical updates across an entire network of devices is an undertaking that requires certification and testing processes, both of which take time and leave the devices vulnerable until the point of deployment.
With each risk of attack comes the consequences of a successful breach, such as, loss of customer trust leading to loss of reputation, sales and closed accounts, not to mention the financial loss of ransomware payment or cost of fines levied by regulators for data privacy breaches.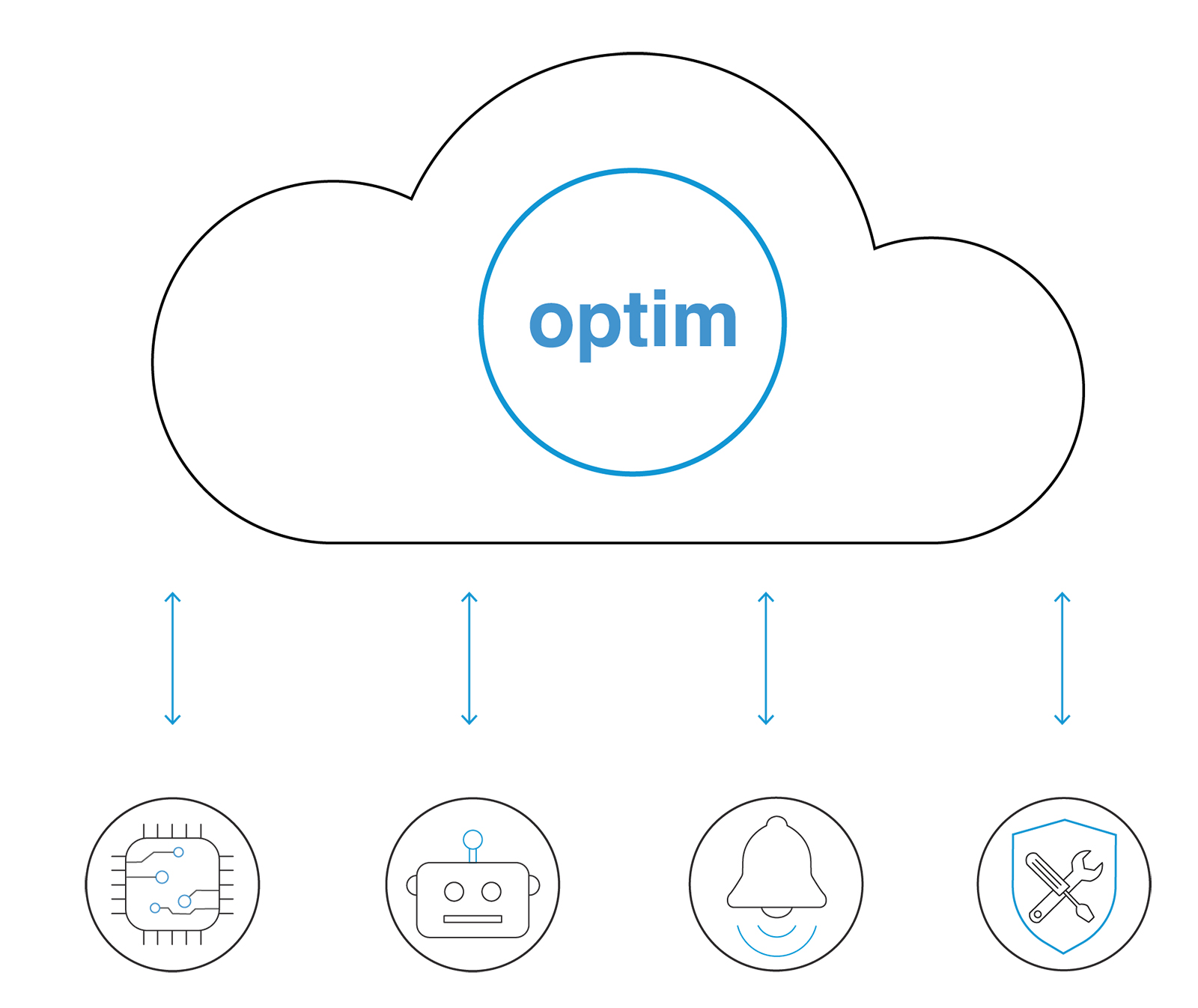 Securing IoT
IoT security goes beyond the device itself. Considering how inconsistent and outdated security tends to be on IoT devices, establishing multiple levels of security is the best bet in securing IoT devices. The router is often considered the home network's first line of defense against cyber threats. Unfortunately, router security is a foreign concept to many consumers who have a passive approach to maintaining their router and their network. Beyond the router, IoT devices themselves play an important role in securing the network. Often, IoT devices are not designed in a way that prioritizes security. These devices put the device itself, the data it collects, and the entire network at risk.
Centralized Security Protection
Service providers have a lot at stake, so much so that it would be irresponsible for network security to fall solely on the consumer. Under secured IoT devices can wreak havoc on CPEs and negatively impact networking experiences. Rather than leaning on the traditional, disjointed approach to security, consider Optim's umbrella approach.
Optim Managed Service Assurance Platform is a centralized solution designed to create an umbrella of protection of subscriber networks and service provider investments. In partnership with cyber security expert F-Secure, Optim integrates advanced IoT security solutions that address key subscriber and provider concerns, offering viable security features across both complex and basic home Wi-Fi networks.  Optim's advanced security features include:
Hardware agnostic – Optim provides cloud-based security in addition to a hardware agnostic agent that runs in the router, allowing the provider to reduce equipment costs and expensive truck rolls.
Botnet protection – Botnet security is an essential component when securing IoT devices on the network. Botnet attacks steal data, send spam, and allow the attacker to access the infected device and the network connection. Optim prevents infected devices from connecting to the attacker by blocking traffic from the device to the server.
Anomaly detection – Powered by machine learning, Optim's anomaly detection learns normal Wi-Fi network traffic patterns for the devices connected. If a change in behavior is detected, Optim can quarantine the device to prevent potential security breaches and will notify the provider or subscriber to address the issue.
Eliminates CPE bricking – By implementing stronger and functional security tools, providers can protect their equipment from botnets and other malicious attacks that brick networking equipment or prevent subscribers and providers from using the equipment. Bricked equipment blocks internet access, creates a bad customer experience, destroys the reputation providers worked tirelessly to create, and compromises subscriber trust.
Empowering Service Providers
Trust plays a key role in the subscriber/provider relationship and can ultimately make or break a subscriber contract with their provider. There is value in the trust between the subscriber and provider. In the race for customer trust, it is essential to establish yourself as a trustworthy provider to set yourself apart from the competitor. Customers are provided with peace of mind, knowing their provider is prioritizing their security by offering advanced IoT security solutions. As a result, providers can expect lower churn rates.
Despite their obvious security flaws, IoT devices are here for the long haul. IoT requires a proactive approach to network security. Service providers only stand to benefit from integrating IoT security features into their current service offerings. IoT security as a value-added service can be monetized as a bundled service or an a la carte subscription and are an attention-grabbing way to differentiate your service from competitors.
Stay tuned for Part three in the series:  Self-serve vs Self-healing
Missed Part one?  Click here.
Optim has been deployed to over 5 million homes as the first managed Wi-Fi and service level platform. Service Providers who want to learn more about Optim's home network and IoT security tools can should contact us today.