How to Create a Secure WiFi Password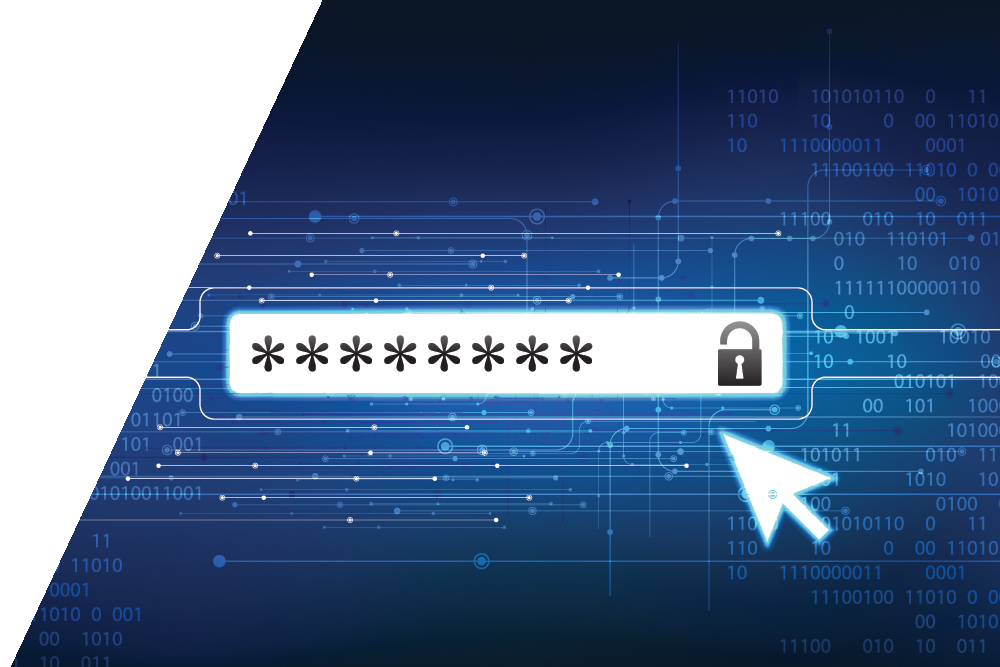 The WiFi password. It's what prevents hackers and others from accessing your home wireless network, stealing your bandwidth and even viewing your traffic. You probably want a password that's easy enough to give to guests who want to use your wireless network, but an easy and weak password can be easily cracked by hackers.
In this article, we'll discuss strategies for creating the maximum security with your WiFi password, how to pick the right password and what happens if you forget your WiFi password.
Is my WiFi Password Secure?
In many cases, equipment vendors or Internet Service Providers will initially configure a router with a secure password. For example, the password may be the serial number of the device and printed on the label on the bottom of the router. However, for maximum security, you should always choose a new password upon receiving the device. You may even consider changing the password regularly, like every six months or so.
When selecting your password, it's best to use a mix of numbers and upper and lower case letters, the more random the better. A simple password like 'password' or 'admin' or your street address can be easily hacked.
And never use the same password for multiple accounts. For example, it's not wise to have the same password for your WiFi and for your bank account. This is especially true if you plan on giving your WiFi password out to visiting guests.
Speaking of guests, we recommend setting up a separate guest WiFi password. 
What is my WiFi Password?
The stronger the password, the harder it is to hack – as well as remember. You probably configured all your devices with the password when you first installed your router, but what happens if you get a new phone or a friend comes over to visit and they ask you for the password?
There are a few things you can do to find your WiFi password. The specific steps will depend on your router vendor/model and broadband provider, but here are a few common strategies to try:
1] If you never changed your original password:
Check the bottom or side of the router. There should be a label with default network name and password printed on it.
2] If you have an Actiontec WiFi router and Actiontec's Optim web dashboard or mobile app…
Simply open up the Optim Cloud dashboard and click on "Show Password" under WiFi status.
3] If you have a Windows PC connected to the WiFi network…
Open View Network Connections from the Control Panel.
Then, find the WiFi connection and click Status. C
Click on Wireless Properties and show the Security tab.
Under Network Security Key, check the box for Show characters in order to display the password.
4] If you have an Apple computer connected to the WiFi network…
Open the Utilities panel.
Launch the KeyChain Access utility.
In the left panels, make sure that both System and Passwords are highlighted.
Then, find your router/network name and double-click it.
At the bottom of the window, check the check box for Show Password to display your password.
How do I Change my WiFi Password?
There are several reasons why you might want to change your password. It's always a good idea to change it when you first receive your router and then at regular intervals.  Here's how to change your WiFi password.
1] Change the password using Actiontec's Optim web dashboard or mobile app:
Simply open up the Optim Cloud dashboard, select the icon near the WiFi password and enter your new password.
2] Change the password using your router's configuration page:
You can access your router's configuration page and change the password using a web browser on a computer connected to the network. Open your preferred browser and enter the router address in the browser's address bar. Here are some default addresses for common router brands (or, if you changed the router's address from the default, you'll need to enter that address). Note that you can connect to the router via WiFi or directly using an Ethernet cable.
192.168.1.1 (Actiontec, Netgear, D-Link, Linksys)
192.168.0.1 (Netgear, D-Link, Belkin)
192.168.2.1 (Linksys)
Once you've connected, you'll need to login as an admin. If you never changed the default admin information, there's a good chance that the username is admin and the password is password. And once you've logged in, you can change the network password by clicking on the wireless security tab. Again, keep in mind that a strong password is at least 8 characters long, can't be guessed, and contains numbers, letters, and special characters.
Also note that some routers come with configuration software. If you have this software installed on your computer, you can use the application instead of the web browser interface to configure the password.