How to Use the Samsung's Galaxy Note 9 S Pen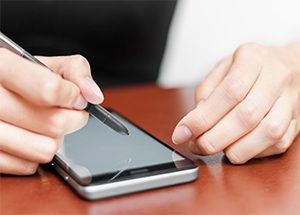 As if the Samsung Galaxy Note 9 didn't come with enough hype, the equally advertised S Pen comes with even more noteworthy features than the previous model. The upgraded pen does more than let you scribble on the screen. Now the stylus serves as a remote control for the camera, which enables you to launch the camera app, switch the lenses and snap a picture from any distance.
The pen is also a presentation clicker, a pointer, and allows you to skip to the next song you are listening to.
With all of these new options, there's a lot to get out of this stylus. Here are some key points (amongst many) on how to get the most out of the S Pen:
The Bluetooth remote can interact with your phone from up to a 30-foot distance.
The device is set to alert you if you leave the stylus behind so that you never forget it.
You can manage which functions the S Pen can perform when removing it. This control could mean allowing the pen only to write, act only as a remote control or both.
You can program the pen to launch a different app than the camera app.
The pen serves as a cursor you need it for editing.