Humans Could Become Smart Device Batteries with TENGs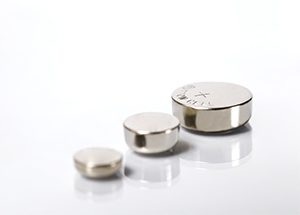 Researchers and scientists from Surrey's Advanced Technology Institute (ATI) have an innovative solution for powering the next generation of electronic devices. By using TENGs, smart devices in the future could use humans a power source.
What is a TENG?
A TENG, or Triboelectric Nanogenerator, is an energy harvesting device that uses contact between two or more hybrid, organic or inorganic materials to produce an electric current. They have the ability to capture energy from common energy sources like wind, waves, and machine vibration.
Professor Ravi Silva, Director of the ATI, says that TENGs play a major role in making the dream of free and renewable energy a reality. TENGs are ideal for powering wearables, IoT devices, and self-powered electronic applications. She goes on to say that all of this research puts ATI in a world-leading position for designing optimized energy harvesters.
How does this work?
TENGs need to use contact between two or more materials, and since humans are a mixture of organic and inorganic materials, TENGs could potentially produce an electric current for enough power output to be a power source for smart devices.