IKEA & Sonos to Launch Symfonisk Speakers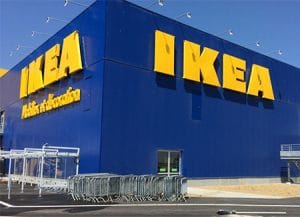 Ikea and Sonos partnered to make sound as much a part of designing a home as the furniture and decor that Ikea has to offer. The two companies created the Symfonisk speakers line, which will be available this August.
What Are Symfonisk Speakers?
The Symfonisk Speaker is a Wi-Fi speaker designed to fit beautifully into the home. IKEA is responsible for the physical design while Sonos is the sound designer responsible for bringing the symphonic touch to the home. 
The vision is to offer sound devices as eye-catching speakers to place in the home. However, the real goal is to incorporate sound into furniture in hidden ways so that people start thinking more about sound as the design piece rather than a physical speaker. Additionally, this built-in sound system will help to save space, get rid of cords, and make clutter invisible.
Symfonisk Compatibility
These Wi-Fi speakers will work with all Sonos products including the Sonos app and other Sonos speakers.
This partnership means that you can keep the Ikea aesthetic you know and love while using the Sonos app to control the speakers. The last time the two companies partnered was in 2017. Now they are back together with this new line of speakers.
How much will the speakers cost?
Pricing details are not yet released. However, consumers can expect that they should be at an affordable price.