Instantly Add 5 Headphone Jacks to Your iPhone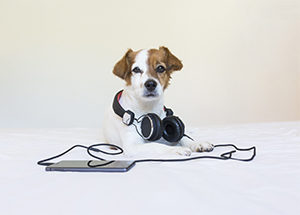 When Apple removed the headphone jack from the iPhone, there was a lot of controversy and backlash from consumers. Apple responded with one word "courage." That was the reason given for removing the beloved headphone jack. In reality, it is about producing thin phones with a small footprint. Apple did, however, include an adapter with each iPhone so customers could still use wired devices, which required the older style jack.
Belkin has a better solution though. Their new RockStart 5-Jack Multi Headphone Audio Splitter will instantly add five (5) 3.5mm headphone jacks to your iPhone and it's on sale with Amazon now for only $10.
Highlights from the Amazon product page tout these features:
5 instant AUX ports for connecting headphones or auxiliary cables.
Works with devices with an AUX port.
Available in 6 colors.
Hard-wired auxiliary connections.
Control mixing and fading through the connected devices.