Latino Digital Engagement Grows with Increased Social Media Use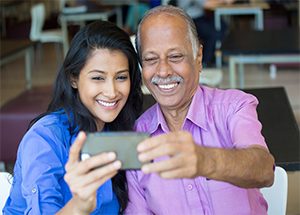 Nielsen's recent Hispanic consumer report shows an increase in social media engagement with 52% of US Hispanics 18 years and older spending at least one hour per day on social networking sites. This reflects the growing number of Hispanic social media influencers and those who are socially engaged. Hispanics not only spend more time on social media, they are also five times more likely to share content.
The report explores the digital lives of Latinx* consumers.
Additional insight includes:
24% spend three or more hours per day on social networking sites.77% have used social media sites in the past 30 days.
Facebook is the most popular platform with 66% of Hispanics 18 years and older saying they have used Facebook in the last month.
Primary reasons for using social media include: keeping in touch with family or friends, watching news or current events, finding local information, finding information about a movie, TV station or show, learning about a product or service, and meeting new friends.
For more information, click here.
*Nielsen uses the term Latinx to connote unspecified gender.