Make Your Old PC Feel New Again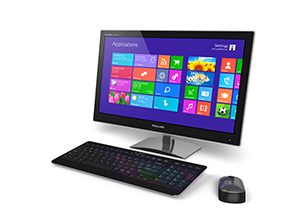 With a 120GB or 240GB SSD, you can make your old PC feel brand new again. A PC slows down as it gets older, but buying a new one is not the only solution.
You can certainly upgrade the RAM (Random Access Memory). In addition, getting a new SSD, or Solid State Drive, will make your computer boot faster, open apps more quickly, and make everything more responsive.
Some other notes about the SanDisk SSD:
Offers faster boot-up, shutdown, application load and response
Up to 20X faster than your old hard drive
Read/write speeds of up to 530MB/s/440MBs
Generous battery life
Cool, quiet operation
Product dimensions: 2.75 x 3.96 x 0.28 inches