New Email Security App: Easy Email Encryption (E3)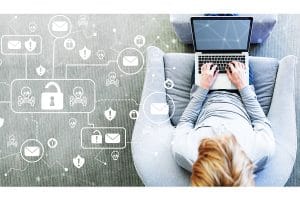 Has clearing out your email inbox been on your to-do list for what seems like forever? Many can relate. All of these saved and stored away emails can be left open to hack attacks if we are not careful. However, a new and easy-to-use email encryption app is around the corner for the modern user.
Right now, there are "state-of-the-art" security defenses out there that are designed to encrypt emails, such as Pretty Good Privacy (PGP) and Secure/Multipurpose Internet Mail Extensions (S/MIME). However, these are require some technical aptitude so many people do not use them.
That is why computer scientists at Columbia Engineering designed an app that offers high security but is also easy to use. This new app is called Easy Email Encryption (E3). E3 is an app for secure and encrypted email, and it is easy for all users to manage.
How E3 Works
When the E3 app receives a message on a trusted device, it automatically and invisibly encrypts email. Trusted devices include smartphones, laptops and tablets. Not only is the app easy to use, but E3 is supported by a wide list of platforms and popular mail services. Here are a few:
Android
Windows
Linux
Google Chrome
Gmail
Yahoo
AOL
In the E3 app, public keys are never shared, and any exchanges are automated. This increases the app's usability, whereas previously users had to obtain and use public keys correctly. Now, E3 does the work for users.
How to Get E3
The researchers behind E3 note that E3 is not intended to be an end-to-end, maximum security solution, but it will be a major improvement from what is currently available.
E3 is currently in beta test mode. In the near future, Android users will find the E3 app in the Google Play Store. The team is still working on the iOS version.