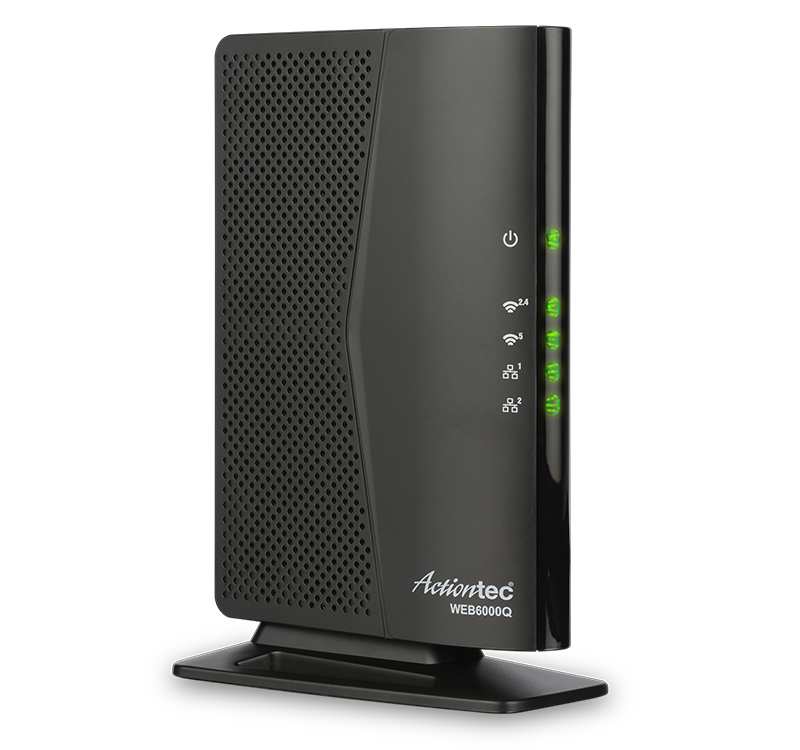 Optim 802.11ac WiFi Network Extender
WEB6000Q Optim
The Optim WEB6000Q 802.11ac WiFi network extender packs a punch when it comes to residential wireless networks. Think of it as your turbo charger when you are trying to boost a wireless signal through obstructions or the long ranges found in larger homes. Your customers will notice a difference in their wireless experience almost immediately – including in spaces like second floors and garages.
Next Generation 802.11ac Speeds
But maybe your customer is stuck with a dated router that doesn't support 802.11ac yet? No problem. The Optim WEB6000Q automatically ads 802.11ac to your customer's network, delivering speeds up to 2.8 times faster than previous generations like N networks. With a total WiFi throughput up to 2 Gbps*, the WEB6000Q lets you stream HD-quality video and play online games without any glitches or lag. It's one of the most cost-effective ways to upgrade your customer networks to next generation technology without replacing their routers.
Guide your WiFi Devices to the Fast Lanes
Take a moment and visualize your Wi-Fi network like a busy freeway. Actiontec's proprietary Optim™ Band Steering algorithm, which is built into the WEB6000Q, looks at each device on the network and guides the older, slower devices to the slow lanes and the newer, faster devices to the much faster 5GHz band.
Outperforms the Competition in Multilevel Homes
Allion USA recently conducted extensive tests on the WEB6000Q and found it outperformed its competition on the 5GHz band by up to twice the throughput, even at far locations in larger homes. Thus, the Optim 802.11ac WiFi Network Extender is the preferred solution for extending wireless coverage to an upstairs or downstairs floor.
Optimized for Video over WiFi in your Home
Designed specifically for 4K streaming and gaming, the WEB6000Q sports advanced video prioritization and QoS capabilities. Carriers can now create separate high-performance video networks that ensures 4K video quality regardless of other network traffic.
INTERFACES:
- Two 10/100/1000 Ethernet
WIRELESS:
- 802.11 a/b/g/n/11ac
- Wireless 2.4 GHz and 5 GHz Dual Concurrent Radios
WIRELESS SECURITY:
- Wi-Fi Protected Access (WPA, WPA2)
- Wi-Fi Protected Setup (WPS) with WPS Push Button
- Pre-Shared Key (PSK)
- MAC Address Filtering
- AES Encryption
REGULATORY:
- FCC 15B, 15C
- Canada ICES
- UL
- WiFi, WPS