The relationship between customers and telco companies has been notably distant. Historically, this relationship was defined by the times when the customer reaches out to their provider due to a network problem and is then met with questions and setting up an in-home appointment for resolutions. Home networking is frustrating and continues to grow in complexity as devices become smarter. Fortunately, the technology within the telecommunication industry is also getting smarter thanks to machine learning and artificial intelligence. Machine learning allows providers to partner with their customers to create a personalized solution and optimize customer experience.
Adapting to Customer Expectations
Telco's play an important role in how their customers engage with new technology. Customers that are heavy gamers or video streamers have different expectations from their network than those who are casual browsers or social media scrollers. In essence, how customers choose to use their network is the primary driver of customer satisfaction and loyalty. Providers are expected to deliver high performing networks while also spotting potential network problems and quickly resolving those problems, ideally before the customer reaches out for support. While this may seem like an unrealistic expectation, telco's that use machine learning and AI tools are more than capable of delivering an exceptional customer experience.
The Powerful Role of Machine Learning
Machine learning and AI fall under the scope of data analytics. From these tools, systems can learn from data, identify patterns, and make decisions without human intervention. It might sound a bit like a sci-fi plot, but data science is largely responsible for the smart technology we use to automate mundane daily tasks. That means you can thank machine learning for those handy product recommendations on Amazon and your car's ability to self-park, sparing you the embarrassment of attempting to parallel park. While telco companies aren't parking their customer's cars, they do have unique opportunities to use machine learning to quickly adapt to the evolving technology landscape.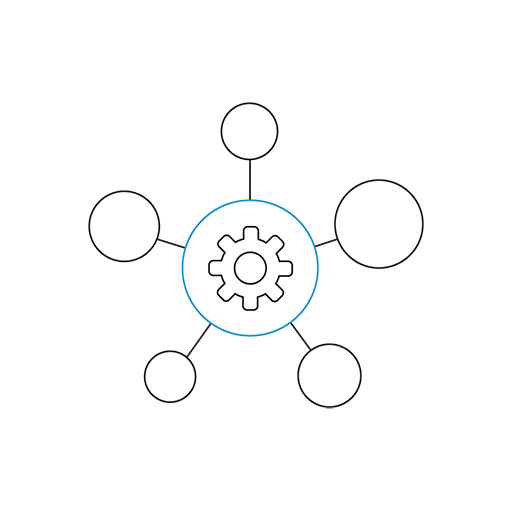 Network Efficiency – The efficiency of a network is largely based on data and network traffic. With machine learning and AI technology, network operators can optimize their networks and use advanced automation tools to improve and control data traffic. TechSee found that 63% of telecom providers have invested in AI to improve and optimize their infrastructure, creating top of the line computing processes to optimize the network and improve their customer's experience.
Home Network and Device Security – Security has always been a top concern for customers, especially since the adoption of smart home technology. A survey from F-Secure found that 46% of respondents refused to buy a smart home device due to security concerns. The same survey found that 60% of respondents would buy security and privacy services directly from a service provider. Telco's can gain customers and add value to their services by using machine learning and AI based software to identify and prevent potentially harmful activity on their network. Machine learning algorithms use data patterns to detect abnormal activity and can spot these anomalies faster. Quick detection means better prevention. When potentially malicious data is found, it can be neutralized before it becomes a problem for the customer, providing peace of mind when adding smart home devices to their network.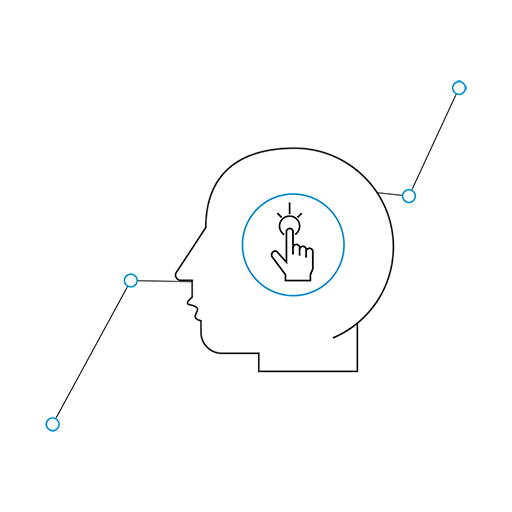 Customer Experience Insights – Machine learning also provides telecoms with data-driven insights that inform business decisions. With the vast amounts of data that telecoms get from their customers, they can gain valuable customer insights. This is especially helpful in identifying potential cord cutters through data usage patterns. When a potential cord cutter is identified, the provider can offer a tailored service package that can match their needs, reducing customer churn and improving customer loyalty. Data-driven decisions can keep telco's relevant and ahead of competitors in the rapidly changing industry.
Implementing Machine Learning as a Digital Transformation Initiative
Digital transformation is often considered a way for businesses to adapt to developing technologies. Big data analytics and machine learning tools provide telecom companies with opportunities to grow and maintain their customer base, efficiently use data, and ultimately provide their customers with the best possible experience. Without implementing digital transformation initiatives, telecom companies are likely to fall behind their competitors. Adopting machine learning and AI is a large part of digital transformation.  Modern customer service depends on a telecom's ability to gather and interpret large amounts of data. By implementing strategies that include machine learning and AI, telecom companies can apply predictive analytics, drive key business decisions, and add value to their services for improved customer satisfaction.

Optim Managed Service Assurance Platform
Actiontec's Optim managed service assurance platform offers an all-in-one solution for both service providers and customers. Optim uses machine learning and big data analytics to manage customer networks, provide advanced security solutions, and increase customer satisfaction. OptimTM employs predictive analytics to provide valuable customer usage data to providers that allow for a personalized service experience. In addition, customers can use self-service tools to resolve their networking issues. Optim's easy-to-use, innovative dashboard puts the customer in control of their network, while also providing real-time data to customer support techs.
From predictive analytics to automated self-service and chatbots, machine learning is the best tool for managing large amounts of data and using that data to provide an exceptional customer experience. Telecoms are in the unique position to use data analytics to add value to their existing services. Customers expect a high performing network that meets their needs and the ability to resolve networking issues efficiently. When telco's offer managed Wi-Fi services like OptimTM, they can meet their customers growing expectations and establish customer loyalty.
To learn more about OptimTM and other industry news, check out the Actiontec Blog and Resource Center.