Over-the-Air TV Homes Grew to 16 Million in 2018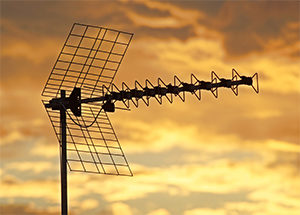 The number of homes using an antenna grew from 11 million in 2010 to 16 million in 2018, according to Nielsen. This amounts to a 50% increase over 8 years.
Most of the growth experienced in the over-the-air (OTA) broadcast industry came from homes that also watch Internet TV. In fact, 59% of OTA households combine broadcast TV with a form of Internet TV, according to Nielsen. Those who don't pay for Internet TV services represent the group that watch the most OTA TV, averaging 5 hours and 48 minutes per day.
Additional findings include:
An increasing number of consumers are considering a more à-la-carte approach to their TV sources.
Of the 59% of households who combine broadcast TV with Internet TV, 51% use SVOD services and 8% add a service such as Sling TV or YouTube TV.
The average age of OTA-only users (no SVOD) is 55.
The average age of the group that watches both OTA and SVOD is 36. This group also spends the least amount of time watching TV, totaling 3 hours and 16 minutes per day.
For more information, click here.