Phillips Hue Play and Signe Colorful Smart Lights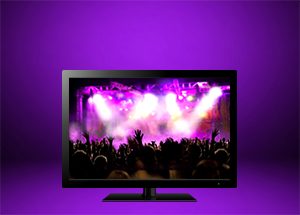 The Phillips Hue Play and Hue Signe are smart gadgets that bring exciting color to any room or space. With the Hue Play and the Hue Signe, you can add accent lights behind your TV or monitor, showcase an array of colors in your bedroom or wow guests at your party. The Hue Play features Phillips' traditional 16 million ambient color range.
The difference between the two lights is that the Hue Play mounts to the wall and the Hue Signe has a stand base. Both are designed to be minimal in your space.
Both of these smart lights support the Phillips Hue Sync App, which allows you to control the color, strength, and duration of the colorful lights in your space. You can use the app to turn on or shut off your lights automatically from wherever you are, too.
According to Phillips, these two smart light products will be on pre-order in early September and available in early October. Just in time to showcase your light show for the holidays.