Pokémon GO Snapshot is Live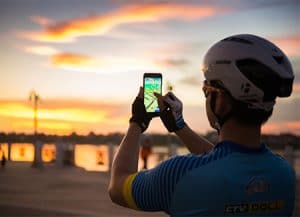 Pokémon GO's "GO Snapshot" is now live for Android users. The only catch is that players have to be a Level 5 trainer or higher to access the GO Snapshot AR feature.
What does GO Snapshot do?
The Pokémon GO app already lets players take pictures of their favorite Pokémon in the wild. However, this AR feature allows players to take photos with or of their favorite Pokémon that they have already captured.
Users can choose a real-world backdrop for their GO Snapshot photos. Players can also have their Pokémon pose in cute ways or pose to interact with real-life objects in the pictures. For example, you can snap a picture of Snorlax reclined on your bed or another favorite Pokémon crashing your family photo.
How to use the feature
Here are the steps to take a photo of your favorite Pokémon in your Pokémon GO Storage:
Select the Pokémon
Tap on the screen to throw its Poké Ball
Move to get your Pokémon in the right angle
You can take as many photos as you want within a GO Snapshot session. All of the photos you take will automatically save to your device. You can also easily share the photos on social media channels.
When is GO Snapshot available for iOS?
Niantic has not revealed the release date for iOS users. However, the company did tweet about it, simply telling "trainers on other devices" to stay tuned.